Thank you @arilandentertainment! I am honoured to be recognized and so very grateful for all you do to support women! You are GLORIOUS!!!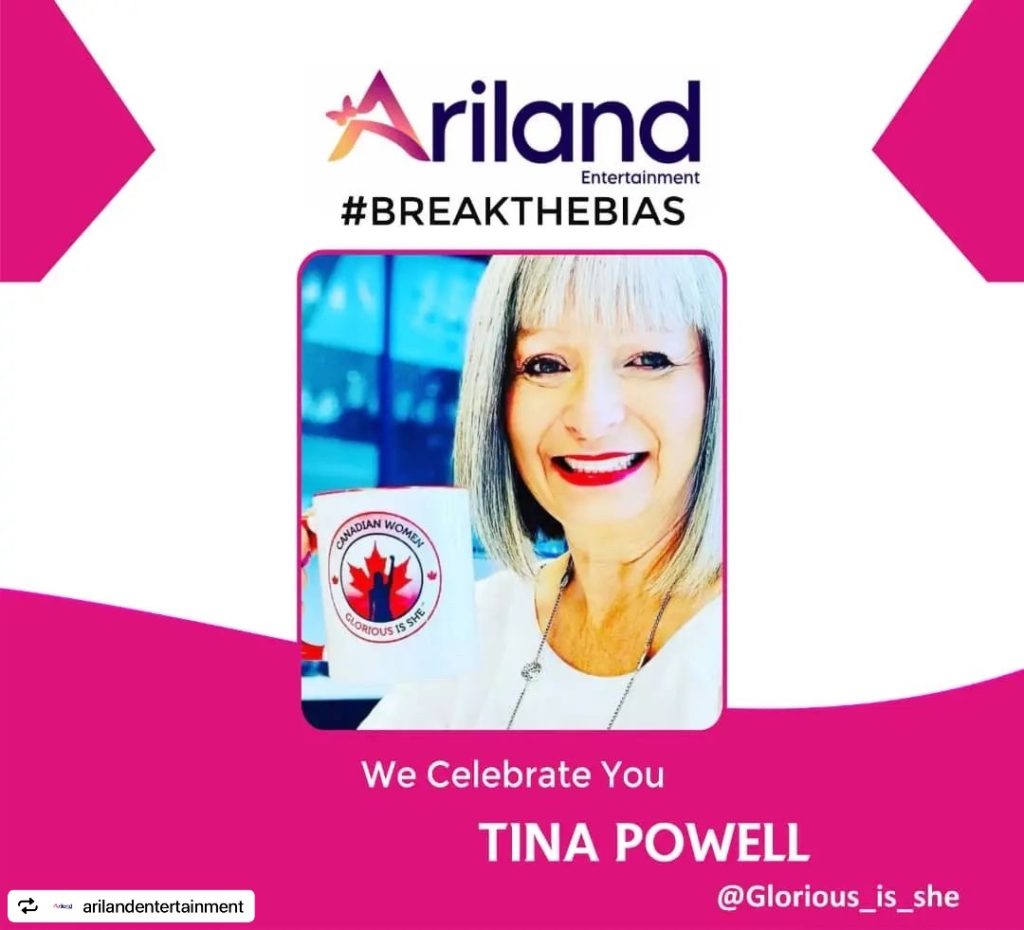 We are celebrating 10 Amazing Women for Women's Month. We celebrate TINA POWELL @glorious_is_she
The Amazing Tina Powell is a nationally published journalist, an award-winning communicator and a bestselling author. She is the Founder & Chief Content Curator of GLORIOUS IS SHE™.
Tina has a Master of Communication Management degree from the University of Southern California, a Bachelor of Commerce degree from York University, & an English degree from McMaster University.
Tina has written for Canadian Business Magazine, the Toronto Star, & Canadian Health & Lifestyle. She is the recipient of an Outstanding Women in Leadership & Service Award from the Zonta Club of Oakville & a Mississauga Emerging Literary Arts Award.
Tina is an inductee into the Sheridan College Business Hall of Fame & is a McMaster University Arch Award recipient. She recently received a Certificate of Recognition from the Government of Ontario for her significant contribution to children's literature. All proceeds from the sale of her books or from GLORIOUS IS SHE™ go to charities. We celebrate the AMAZING TINA POWELL!