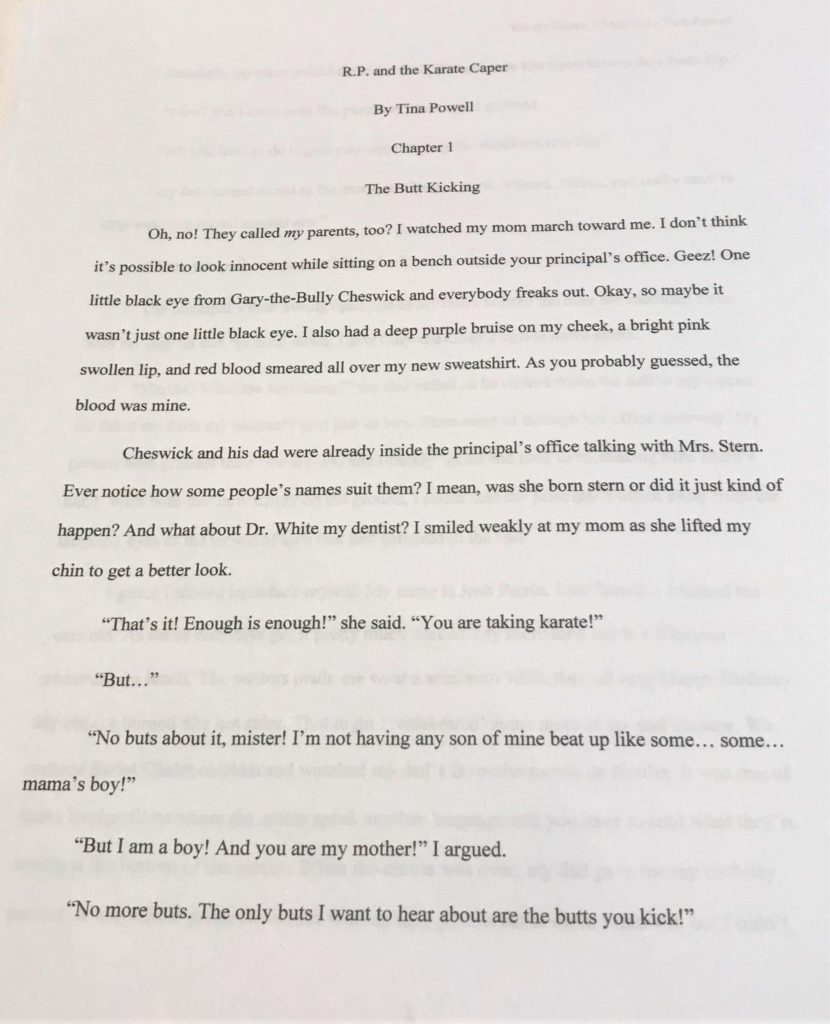 A new chapter book by Tina Powell:  R.P. and the Karate Caper
Ten year old Josh is having a tough time at home and at school. His older stepbrother picks on him, his younger half-sister is a tattle-tailing snoop, and Gary-the-Bully Cheswick has made Josh his favourite target at school. Josh's mom's answer is to toughen Josh up with karate lessons. Josh and his dad are against the idea.
Just when Josh feels the most alone, R.P. — a new kid at school — appears on the scene. With R.P.'s help will Josh go from zero to hero? Will he ever be good enough in his mom's eyes?
Stay tuned for news about the release date for R.P. and Karate Caper.