"Man plans, and God laughs."
"The best-laid plans of mice and men often go awry."
"Plan the next chapter and a global pandemic will knock you on your ass."
Okay, so maybe the last one isn't quite as poetic, but it aptly sums up my initial reaction to the Coronavirus pandemic.
You see, I had big plans for 2020.
After 25 years in children's publishing, I determined it was time for me to pursue some of my other passions. I've always loved to cook, but after giving sometimes seven presentations a day to elementary school kids, I'd not only skip the dishes, I'd skip the shopping, the prep work, and the cooking! A few years back I talked at length about growing a vegetable garden. The closest I got was the little pots of fresh basil you can buy at the grocery store. 2020 was supposed to be a year of growth… and not just vegetables! I renewed my yoga studio membership. I subscribed to The Economist, and I made plans to teach myself piano.
2020 was also supposed to be a year of professional growth. I recommitted myself to completing the two novels I had partially written — The Choices They Left Behind (for adults) and R.P. and the Karate Caper (for children). I planned to give more time and energy to the causes that are near and dear to my heart — woman's advocacy and the environment. I'd give more professionally and personally to my family, my friends, and my community.
In short, I was ready for the next chapter of my life.
AUTHOR * ADVOCATE * ALTRUIST
Apparently, the Universe had other plans for me.
I've been in isolation with my family for six weeks. I've spent most of that time adjusting to quarantine, sanitizing surfaces, hunting and gathering groceries for my family, and mourning the 2020 I planned.
Today I opened the box of new business cards I had ordered pre-pandemic.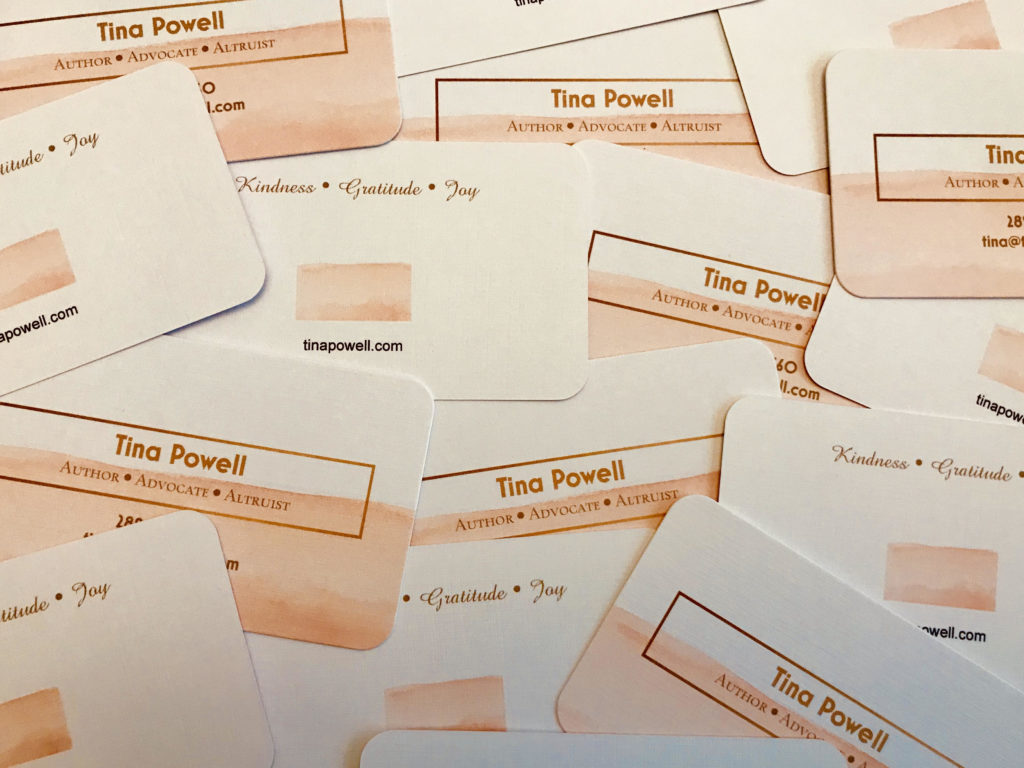 The linen card stock felt smooth in my over-washed hands. The elegant gold print on the soft pink background soothed my bloodshot eyes. I studied the three words on the back of the card.
Kindness * Gratitude * Joy
My heart fluttered. "Now is the time," it sang.
In this Covid-19 world, it is essential to practice kindness, express gratitude, and find joy. Our lives depend upon it.
I'm not going to let a world pandemic come between me and my 2020 plans.
Please join me. Together we can gently, carefully, and gradually rekindle, redefine, and reinvent our plans.
Now is the time. Our time.
"When the will is ready, the feet are light."