On September 15, 1993, I gave birth to my second child. She was a beautiful baby girl and my husband, Randy, and I couldn't wait to introduce her to her older brother. But we were also a tad nervous about the idea. After all, our son Mason had enjoyed the undivided attention of both his parents for almost two and a half years. How was he going to react to this new arrival? Was he going to embrace his little sister, Kinsey, or resent the intrusion into his 'only-child' world?
Fortunately, friends were quick to share their horror stories. They entertained us with tales about an older sibling asking to return a new baby to the hospital … or trying to give it to a neighbour … or pushing it out of a grandparent's lap. We heard about older siblings hiding all the new baby's toys, reverting to baby talk, refusing to use the potty, and stealing the baby's pacifier. As I held little Kinsey in my arms and awaited the first visit from her brother, I hoped for the best, but feared the worst.
He turned to Randy and me and asked, "Can she talk?"
My concerns quickly subsided when I saw my happy, little guy half-walk, half-dance into my hospital room. As he looked at this baby sister for the first time, his big, brown eyes were overflowing with love. I gingerly placed the baby in his arms. He turned to Randy and me and with wonder asked, "Can she talk?" At first we chuckled, but later I thought, "What a great idea!" If Kinsey could talk, she could tell her brother all the things she can and cannot do. I imagined how much better it would be for Mason to hear these things directly from his sister … and not from nagging grown-ups. All I had to do was put the right words into my baby's mouth!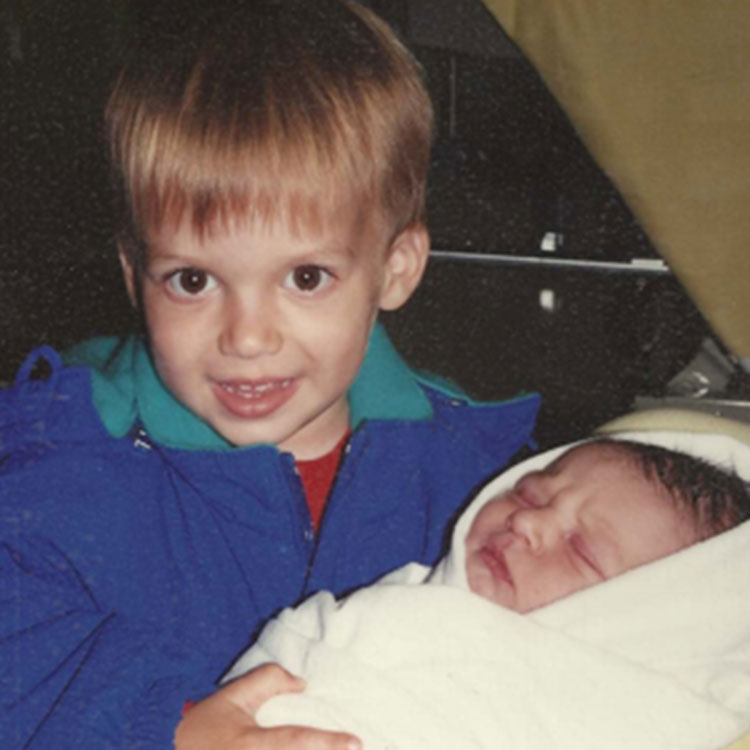 I immediately set to work on writing, Hi! I'm the New Baby. My vision was to create a conversation between the new baby and its older sibling. I wanted to share important information about what life with a new baby will be like and encourage the older sibling to play a role in caring for its little sister or brother. Most of all, I hoped to establish the beginnings of special bond between the older sibling and the new baby … a bond that could last their entire lives.
To my delight, Hi! I'm the New Baby quickly became a national bestseller and received many favourable reviews from child development experts and the media. It has come to symbolize the special relationship my son and daughter have to this day. (It's also become a bit of an inside family joke. Let's just say that Mason never asked again if Kinsey can talk … can she ever!)
Praise for Hi! I'm the New Baby
Powell's words and concept are great. — City Parent
I couldn't help but think that author Tina Powell was writing about my family… I like Powell's interactive approach. — The Toronto Sun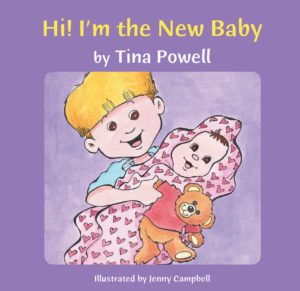 To learn more about or to purchase Hi I'm the New Baby, visit
Tina Powell's Book Boutique>>