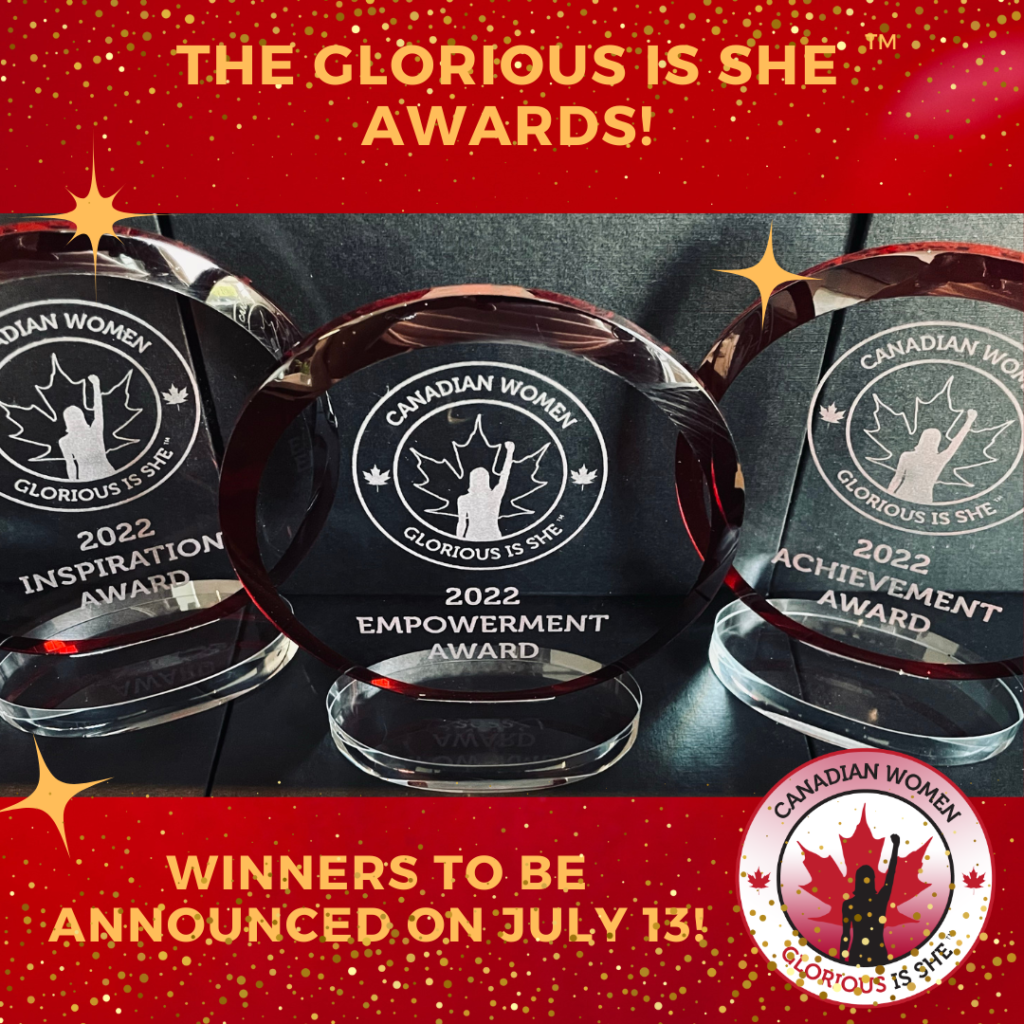 GLORIOUS IS SHE™ celebrates Canadian women who inspire, achieve, and empower. Featured on Instagram, Facebook, Twitter, and LinkedIn, GLORIOUS IS SHE™ elevates the status of women by amplifying and showcasing the achievements and impact of Canadian women.
The purpose of the GLORIOUS IS SHE™ AWARD PROGRAM is to honour and recognize ordinary women who have done extraordinary things. Anyone featured on GLORIOUS IS SHE™ is automatically entered in the three award categories: INSPIRATION, EMPOWERMENT and ACHIEVEMENT. Famous celebrities or public figures are not eligible to win (sorry Jann Arden, but we still love you). Winners must also be GLORIOUS IS SHE™ Followers with public accounts.
The three award winners are announced annually on July 13 (the anniversary of GLORIOUS IS SHE™) and each receive one of the stunning trophies in the image. You will be happy to know that these trophies were produced by a woman-owned-and-operated business — Sid's Trophies in Oakville, ON!
If you would like to be featured on GLORIOUS IS SHE™ or would like to nominate someone for a feature, message Tina Powell through our CONTACT page or send her a DM on social media.
Congratulations to all the nominees and award winners!
2022 GLORIOUS IS SHE™ AWARD WINNERS — Jordan Guildford, Taylor-Behn-Tsakoza, Ebonnie Rowe