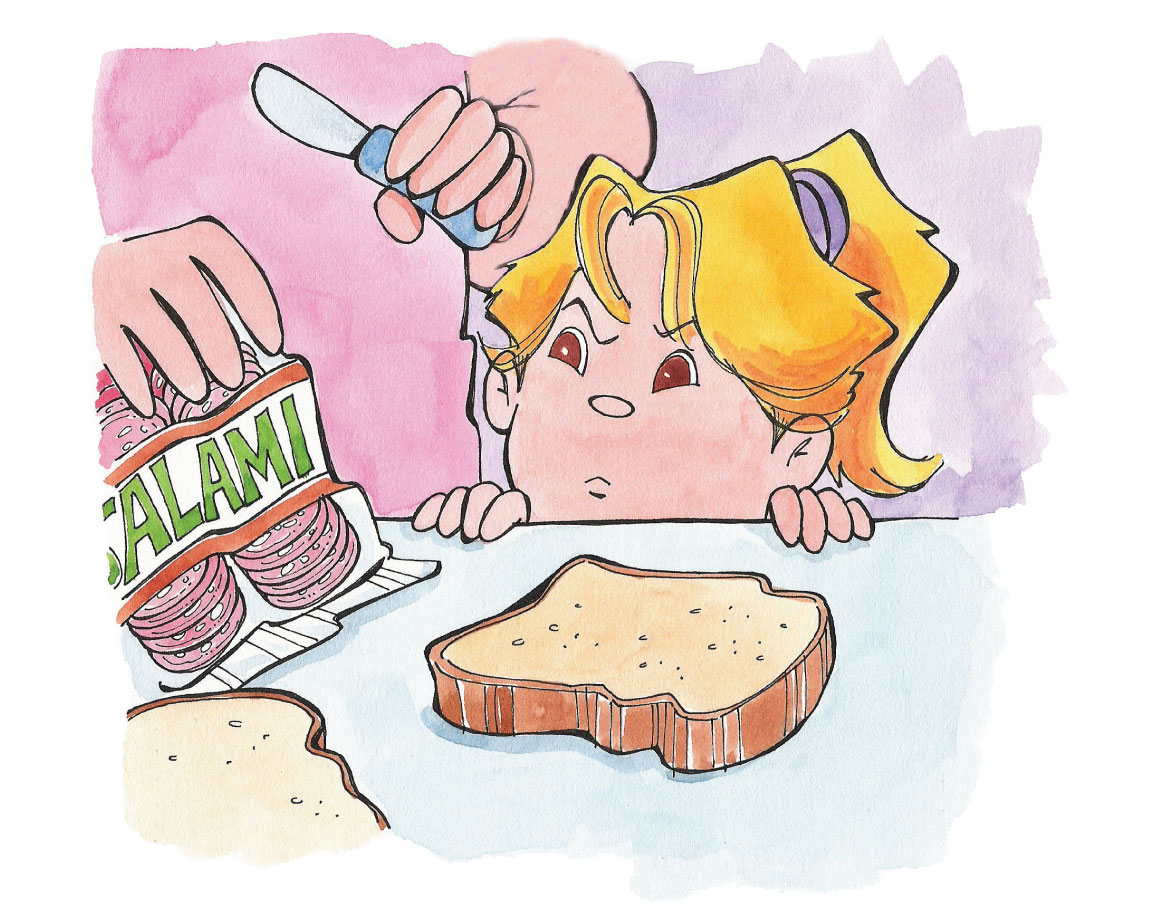 Forgive me Canada's Food Guide for I have sinned. I've packed my children's lunchboxes with fruit flavoured drinks instead of pure juices; fruit chews instead of real apples, oranges or bananas. I have turned a blind eye to sugary cookies, greasy potato chips and decadent pudding cups. I've financially supported a high-fat, high-sugar diet through school-sponsored pizza, fast food and birthday treat days.
Like so many Canadian parents, I have succumbed to the evils of convenience, taste, mass advertising and peer pressure over nutrition. What's wrong with that you ask? The experts tell all.
Do As I Say, Not As I Eat
Kids naturally prefer the taste of Oreo cookies to carrots. Right? According to The Hospital for Sick Children's book Better Food for Kids there is no evidence to suggest this. "Children can learn to like healthy, nutritious foods just as easily as sweets and other junk foods," they encourage.
Who taught them to like high sugar, high fat foods?
Dr. Rallie McAllister, author of Healthy Lunchbox, says children do as parents do. "Children naturally include many of their parents' favourite foods in their own diets."
An effective way to change your family's diet is through the art of substitution. "If your ravenous kids go rooting around the kitchen like truffle pigs and find dried fruit in the cookie jar, bottled water in the fridge, and frozen yogurt in the freezer, they'll improvise," she suggests.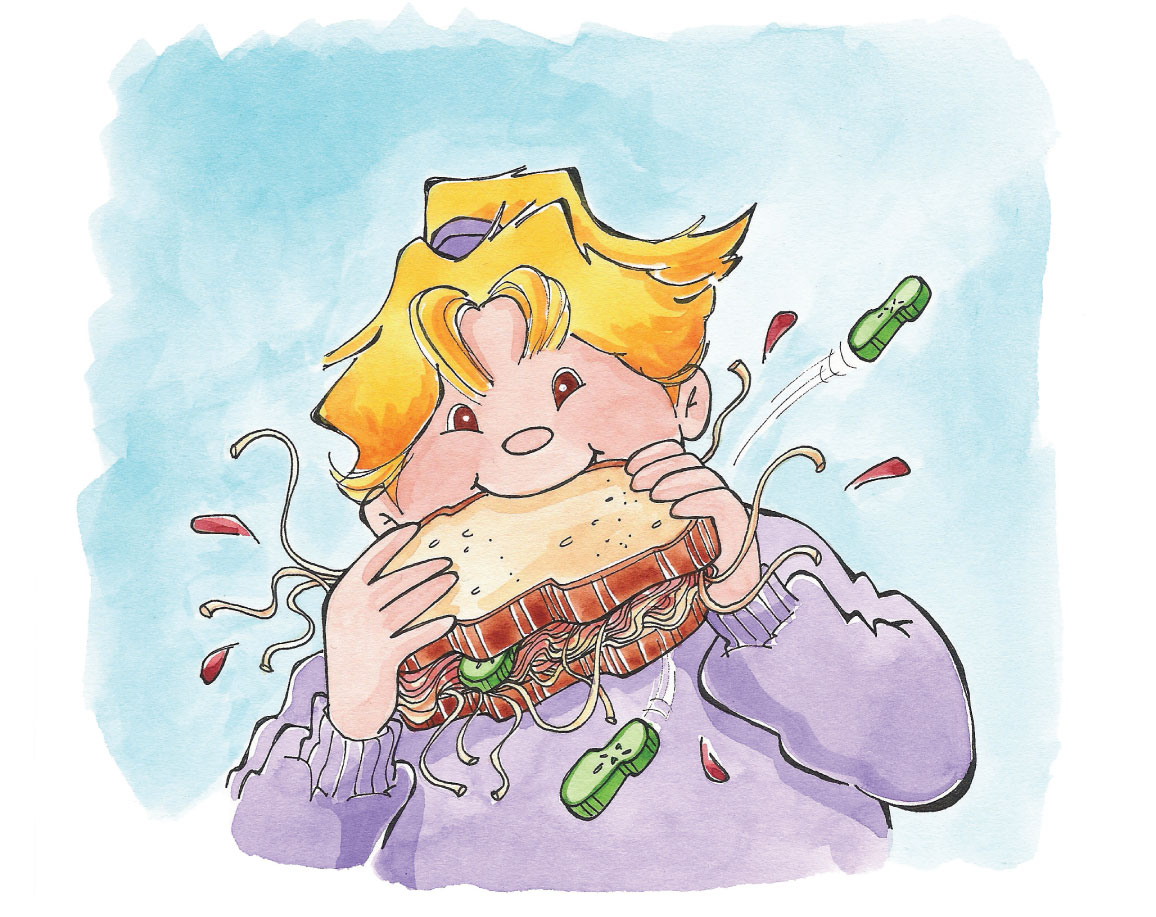 Are We Thinking?
We all know eating healthy is good for our bodies, but we may not fully appreciate the damage we're doing when we eat poorly. Dr. Michael Lyon, the Vancouver-based co-author of Is Your Child's Brain Starving says North Americans consume too much sugar, starch, and fat, as well as too many synthetic chemicals. The results are epidemics of obesity, heart disease and diabetes.
According to the Canadian Diabetes Association, children are getting Type 2 diabetes at an alarming rate – shortening lifespans by an average of 13 years. Scientists have linked Type 2 diabetes to diet, weight and physical activity, as well as high cholesterol and blood pressure.
What's equally alarming is the impact poor dietary choices have on the brain. "Packaged, so-called convenient, fast foods are damaging to our brain chemistry," stresses Dr. Lyon. "Behavioural symptoms of too much fat, sodium or sugar are irritability, restlessness, and lethargy." If we want our children (and ourselves) to have healthy brains, we must stop eating junk food, pesticides, food additives and genetically modified organisms (GMOs).
A Health Canada study states, "Psychosocial correlates to a low intake of fruit and vegetables among adolescents include low family connectedness, dissatisfaction with weight, poor academic achievement and health compromising behaviours such as binge eating, substance abuse and suicide attempts (Neumark-Sztainer et al., 1998)."
Much of Dr. Lyon's research has been on the impact of dietary change in children with Attention Deficit Hyperactivity Disorder (ADHD). "I have seen children's lives completely turn around through optimal nutrition, again and again," he writes in Is Your Child's Brain Starving. For additional information on the effects of nutrition on behaviour and ADHD also go to cspinet.org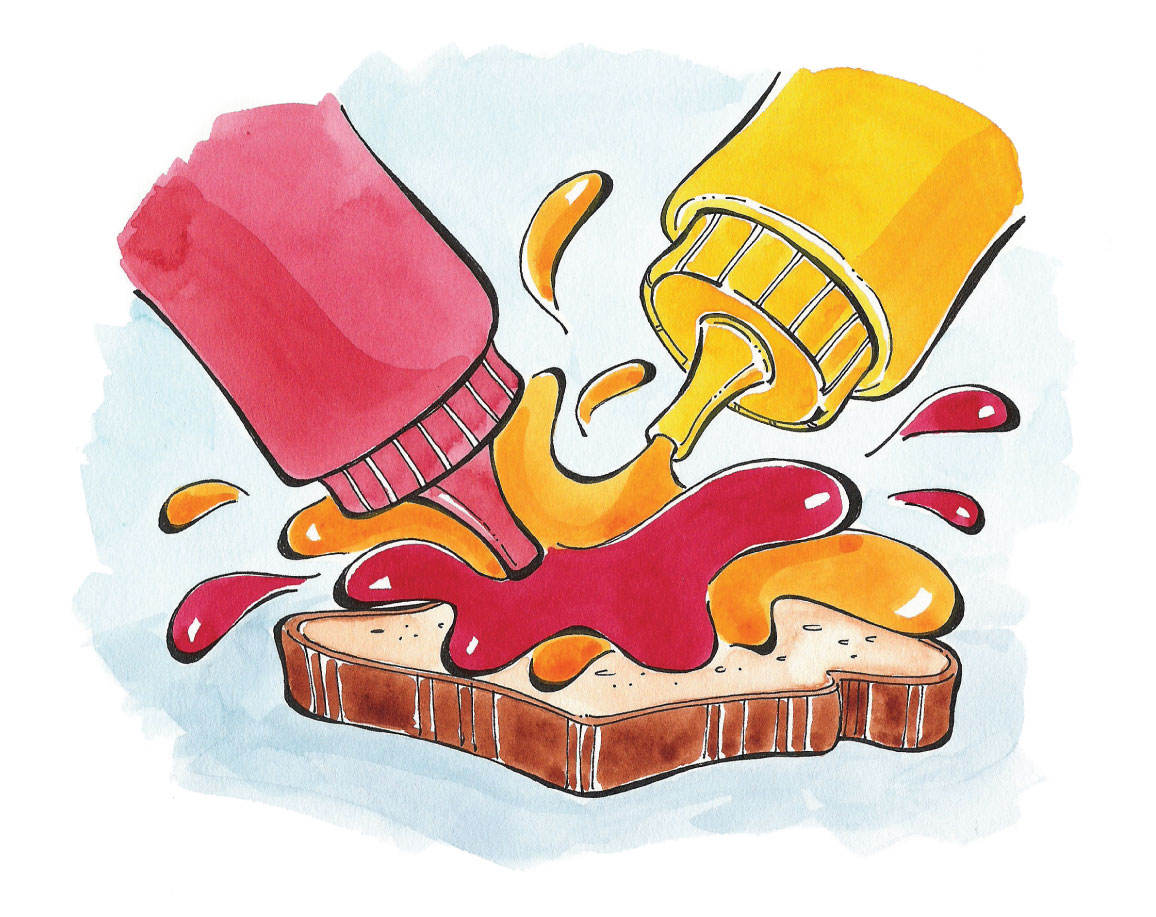 Toxic Vegetables?
French fries and ketchup are the primary 'vegetables' in most North American teenage diets states a recent study. The problem is that, "When oil or fat is heated to high temperatures its chemical structure is altered causing brain-toxic byproducts that can limit, reduce or alter brain function."
"It seems some parents are afraid to make their kids try a piece of broccoli," laments Dr. Lyon as he challenges parents to wean their children off junk food. "As a parent whose children now enjoy broccoli and most other healthy vegetables I can tell you that persistence and firmness still work."
You Snooze, Your Children Lose
No big deal if your child skips breakfast? The physical fallout is devastating explains Dr. McAllister: The liver spits out the last of its stored glycogen. Blood Glucose levels are extremely low. Deprived of fuel, the brain sputters causing headaches and dizziness. Concentration and coordination are shot. IQ drops about 50 points and short-term memory is seriously impaired. Adrenaline triggers tremors, sweating and nervousness. Is this how you want your child to start their day?
The solution is simple. Dr. McAllister suggests making breakfast the main family meal of the day. It's the perfect opportunity for parents to nurture their children's development, physically and emotionally. "Time invested in breakfast is much more valuable than the few extra minutes of sleep you (or your child) might get by skipping the morning meal."
Beware! Feeding your children packaged breakfast cereals – or what Dr. Lyon calls "sugar coated, artificially flavored, chemical laced starch, 'fortified' with a sprinkling of a few of the hundreds of nutrients that were stripped out during processing" – is not the answer. To prevent roller coaster blood sugar levels, a high fibre, high protein breakfast is recommended.
A Kit Kat for Lunch? Give Me a Break!
Some parents send teens to school with spending money rather than a home-packed lunch – believing their children will make healthy choices in the school cafeteria. Let's look at the young girl I saw purchase a Kit Kat chocolate bar from a school vending machine. Was it a quick sugar hit between classes? Dessert after a nutritious lunch? Neither – it was lunch! Ready to dust off the old lunchbox yet?
Better Food For Kids suggests the following healthy lunches:
Thermoses filled with hot soups, leftover stews or pastas.
"Sandwiches" made with pita pockets, raisin bread, whole grain bread or rice cakes.
Fillings such as tuna, salmon, egg salad, hummus, soy alternatives, cheese, leftover chicken or meatloaf.
Fruits and vegetables with light salad dressing or flavoured yogurt dips.
Involve your children in the lunch making process but leave out the junk food. Dr. McAllister encourages parents to practice what we preach and take our own healthy packed lunch to work.
Getting Priorities Straight
When it comes right down to it, nothing is more important than the health and well being of our families. Consider the time and commitment you'd make for a seriously ill child. Changing old, unhealthy habits would take considerably less time and commitment.
"The school age years are ones of rapid growth and development," the Dieticians of Canada and Dairy Farmers echo. "Healthy eating and active living are key elements allowing children and youth to reach their full potential, while laying the foundation for a lifetime of healthy living."
Think about it. What better back-to-school gift could a parent give a child?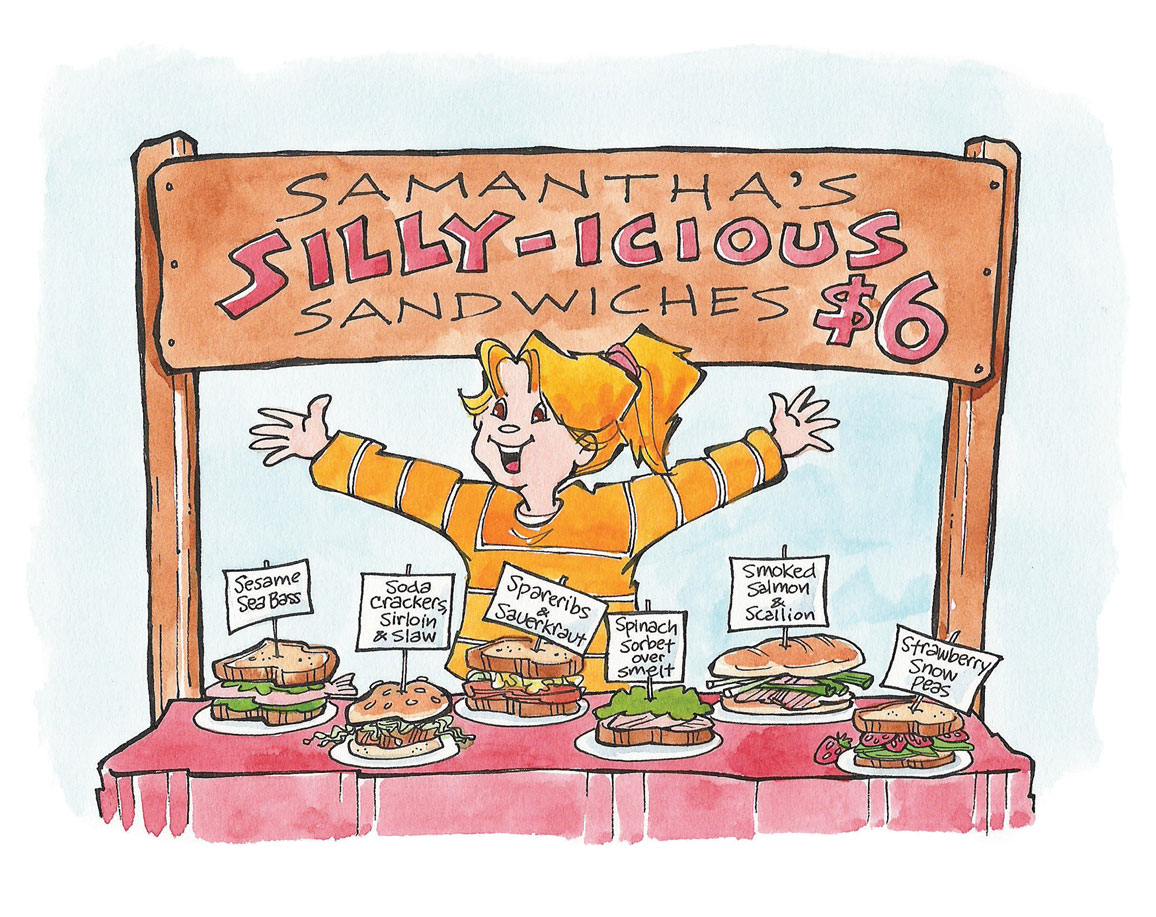 [ Illustrations from Samantha's Silly-icious Sandwiches by Tina Powell.
Republished here with the permission of Canadian Health & Lifestyle Magazine.]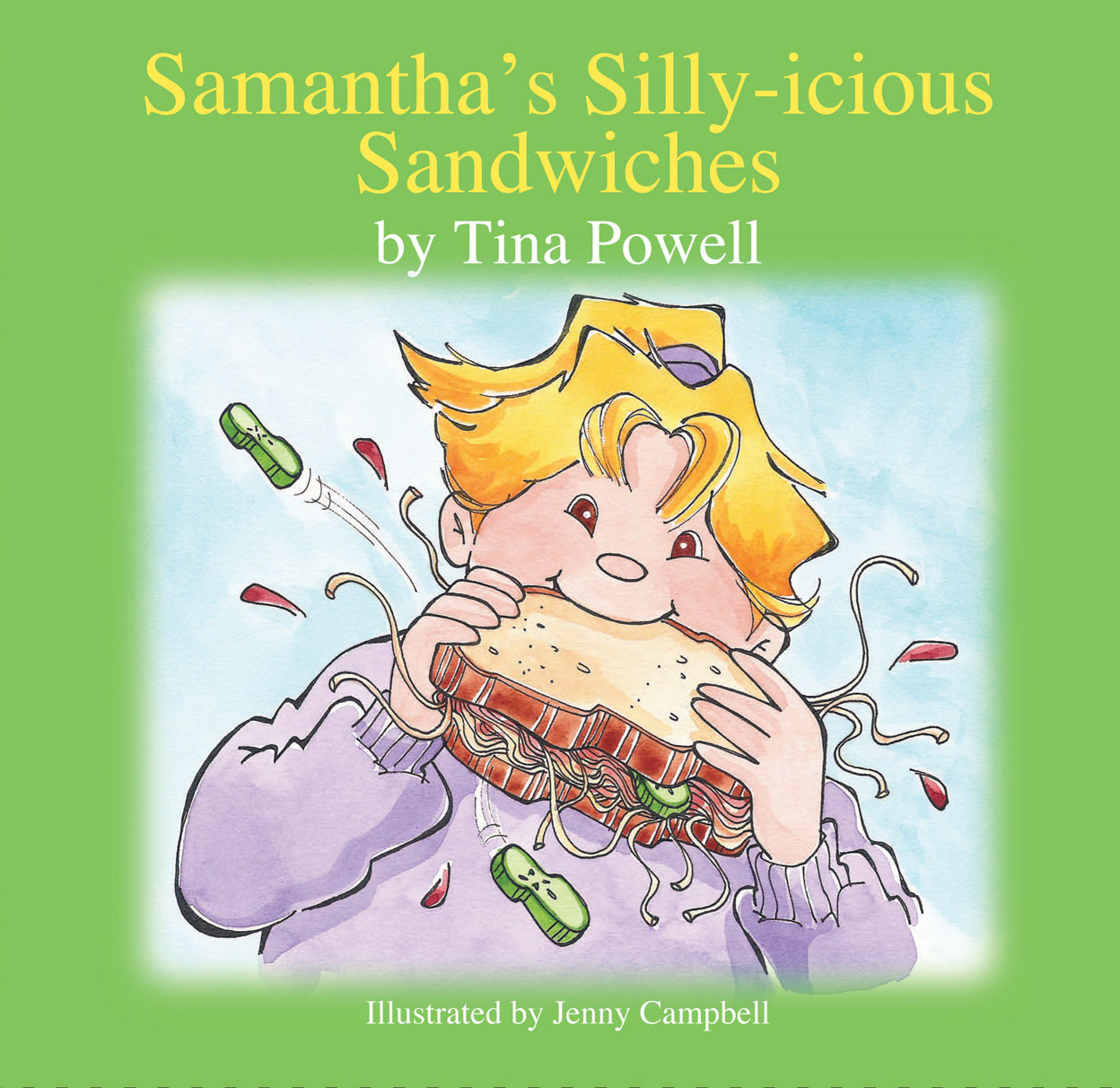 Samantha is sick of eating the same old, boring sandwiches for lunch. All the other kids have lunches that are fun. All the other kids have lunches that are exciting. Samantha takes matters into her own hands—and the results are silly-icious. This story encourages sharing, self-reliance, and a fun approach to nutrition.