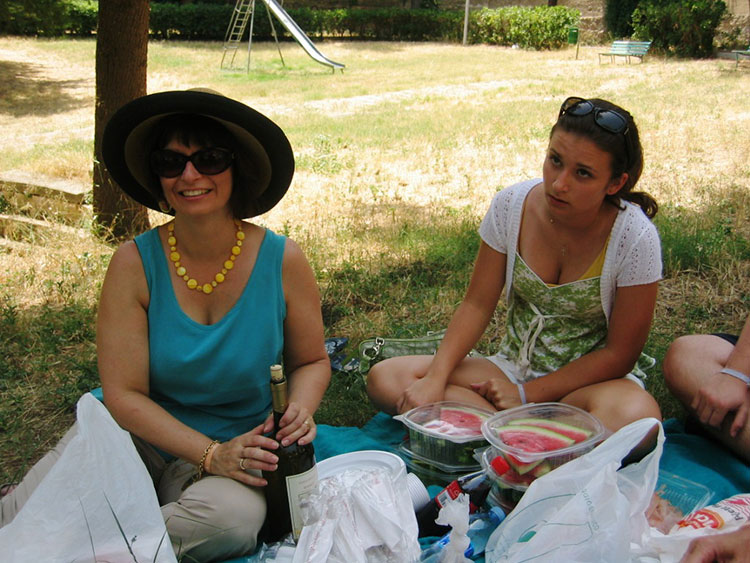 Everything Tina Powell learned in life, she learned on a picnic. After a multi-generational picnic in her family's hometown of Pisticci, Italy, Tina was inspired to share her story in her heartwarming book for adults Picnic in Pisticci. 
Canadian singer songwriter Amanda Marshall wrote, "Everybody's got a story that could break your heart." I don't know much about the heart-breaking part, but I do know that everybody's got a story – and that story deserves to be told. In fact, there has never been a better time to be a storyteller. You may have noticed storytelling is hot. Google the word 'storyteller' and you will get 3,620,000 results. There is Storyteller Wine Company, Storyteller: The Game, the Storyteller Children's Centre and Storytelling Tattoo shop. With the last one, I certainly hope it's a short story.
Few would contest that storytelling is an integral part of the human condition. Whether sharing stories around the campfire or on Facebook, humans are storytellers. Aristotle articulated more than 2000 years ago that all stories need a compelling plot, complex characters, and a beginning, middle and end. According to award-winning screenwriter and lecturer Robert McKee, "a story is a sequence of events that causes meaningful change in the core character's life, expressed in a value and achieved through conflict." McKee believes conflict is the key to authenticity because all audiences know that "life is a struggle – you are up to your ass in conflict for most of it." No conflict means no credibility.
Even companies are getting into the act and telling stories in their marketing activities. TOMS CEO Blake Mycoskie espoused, "Having a story is what really separates companies. People don't just wear our shoes, they tell our story." A 2014 Waggener Edstrom report quantified the importance of story and stated that storytelling through social media can result in a 257% boost in incremental revenue. Makes you want to reactivate that Facebook account, doesn't it?
So what does all this mean to the storyteller in you? It means that whether you've been thinking about a children's story concept for years, have dreams of starting the next Huffington Post, or have a Hollywood screenplay up your sleeve, now is the time to put pen to paper, fingers to the keyboard, or thumbs to the touchscreen. Thanks to the Internet, print-on-demand, social media, and cable television there is an insatiable appetite for great stories … and it's never been easier to get them out there. As Maya Angelou once said, "There is no greater agony than bearing an untold story inside you."
So, like I said, "What's your story?"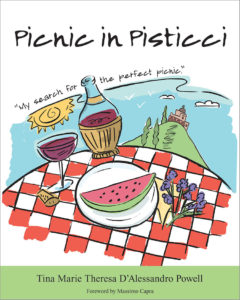 To learn more about or to purchase Picnic in Pisticci, visit Tina Powell's Book Boutique>>.