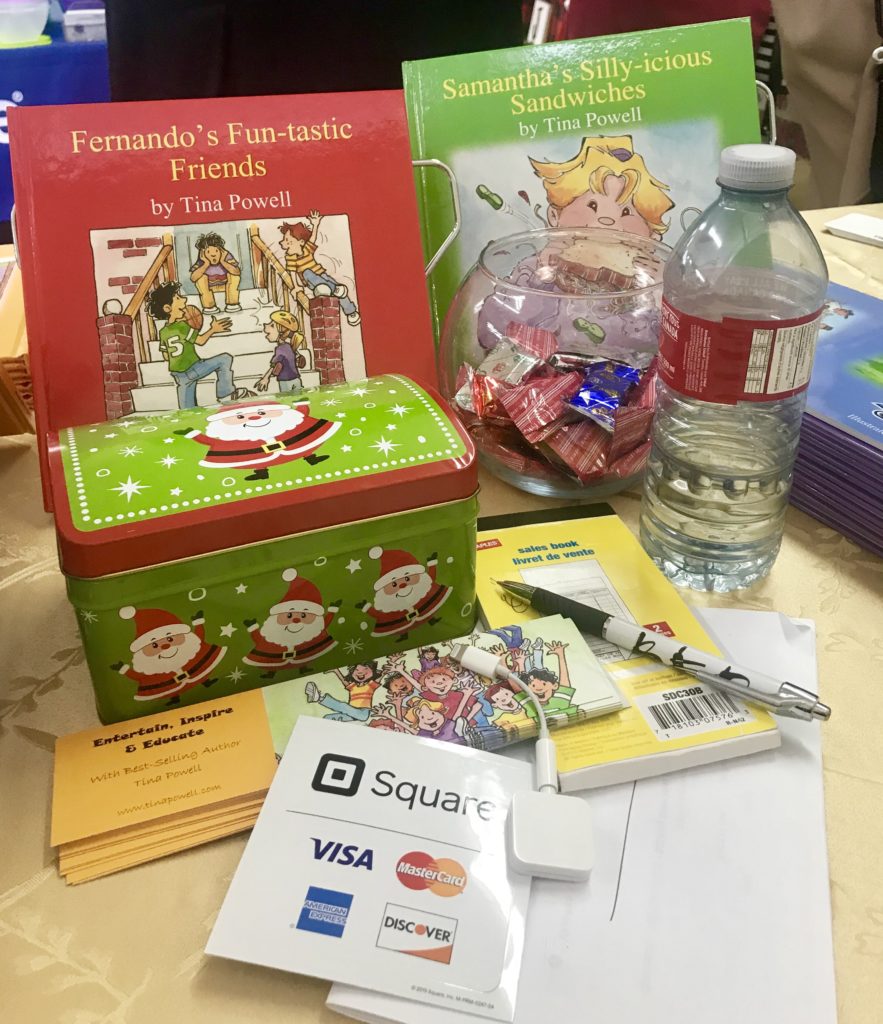 When I was an aspiring author, I made a promise to myself that I would leave no rock unturned when it came to getting my books into the hands of the reading public. It is for this reason that I signed up as a vendor for some holiday markets. After all, the holidays are traditionally the time of year when most books are sold. Little did I know I would receive a crash course on the dos and don'ts of market sales. So here are my top ten sales tips for those brave enough to book a vendor table:
Regardless of what you are selling, people will physically dive over you to get at a baked goods table. (That reminds me. Bring water, coffee, and a snack. You'll sell more if you're not hangry.)
Most married men at markets need someone to talk to while their spouse shops. Married men will not buy anything without the permission of their wife.
Other vendors are your greatest allies and potential customers. They will also share with you the names of the best markets to attend. Offer fellow vendors a special discount.
People will be delighted to share with you all the reasons they can't buy your product. I personally heard… No pets. No babies. Don't eat sandwiches. The kids don't play video games. (Seriously?) Don't like picnics. (Come on, now! Who doesn't like a good picnic?!)
Shoppers love FREE stuff. I often offer a gift with purchase, free candies to passersby, and free bookmarks. Fun fact: One lady took the bookmark I gave her and proceeded to smell it. (Note to self… Poofect Pet Scratch 'n Sniff Bookmarks!)
The people you think are going to buy something, don't. Those who do are the sweetest, most genuine people you are ever going to meet.
There are a lot of aspiring grandmothers out there hoping for grandchildren. Get busy, adult children! I could use the sales.
Cash may be king, but credit cards rule. A credit card reader saves sales!
Don't take it personally when people walk by without making eye contact. Just display some good signage that they can read out of the corner of their eyes.
Don't close down early. Not only is it bad market etiquette, you may lose some last minute sales. I made three sales in the last three minutes at the last market I attended.
Most of all, have fun! Holiday markets are a great way to get into the holiday spirit. My biggest personal challenge is to make sure that I sell more than I buy!
Tina Powell is a bestselling Canadian author. Discover her books at https://bookboutique.tinapowell.com/